If you need heating maintenance in Glenwood, NC, make sure to contact the experts at Morris Heating & Cooling. Our highly experienced team can provide you with top-notch furnace maintenance so your heater can keep running strong in the years to come. It's important to have your heater regularly maintained if you want to avoid major issues and a premature unit breakdown. While you may be tempted to not get regular tune-ups, you'll run the risk of having to spend more for major repairs and replacing your unit before it's time. We can provide you with affordable assistance and ensure no issues with your unit are overlooked. So if you need the help of an expert team, then contact us today
Heating Maintenance Experts in Glenwood
You should have your heater maintained at least once a year to receive the best results. Some manufacturers even require a yearly tune-up if you want to keep the warranty. By having an experienced professional check your unit they'll be able to deal with minor issues before they become major repair problems. They'll be able to save you money on your energy bill by ensuring your unit is working at its peak. Additionally, they can extend the life of your unit to the average lifespan of fifteen to twenty years. Think of it as an extra safety net that will protect your investment and keep you nice and toasty.
If you are still unsure about our furnace maintenance, then here are some advantages you'll gain:

Ensure your home comfort stays at its peak
Save yourself money in the long run

Keep your warranty covered
Deal with minor issues before they become major problems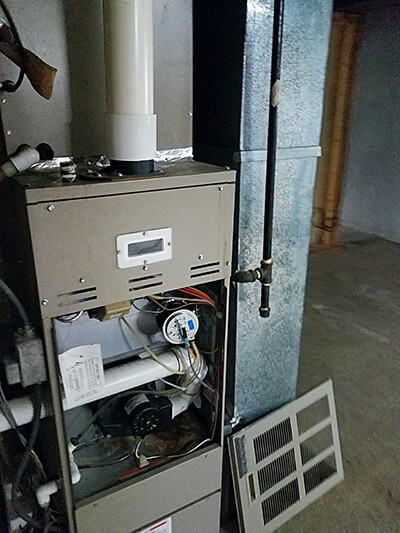 Local Furnace Maintenance Team
Morris Heating & Cooling has been helping Glenwood residents for twenty years by making sure all their home comfort needs are taken care of. We will be right over with the tools and expertise to get your furnace tuned up. We never cut corners and never overlook anything because we want your unit to always work as it should. We will gladly answer any questions you have and deal with anything else you need assistance with. We are the home comfort team you can always trust because we'll go the extra mile to provide you with complete satisfaction.
If you live in Glenwood and are looking for heating maintenance, then contact Morris Heating & Cooling right away. We are also available for heating repair and installation services.
Looking for
AC maintenance
? Call during the spring season to schedule your annual AC tune-up.