Trusted Marion Furnace Maintenance
For more than 20 years, Morris Heating & Cooling has provided affordable heat pump and furnace maintenance in Marion, NC. Homeowners count on us to ensure that their heaters are ready to deliver warm air during the winter. Nighttime lows in December and January are below freezing in Marion, so you'll need an effective heat pump or furnace for comfort. Our certified technicians service all makes and models. By offering convenient scheduling options, we make it easy to get a tune-up. Our goal is to ensure your complete satisfaction with our Marion furnace and heat pump maintenance.
Reasons to choose us for heating maintenance:
Easy appointment scheduling
NATE-certified technicians
BBB accreditation with an A+ rating
Diamond Contractor Elite and Rheem Pro Partner awards
Reliable Marion Furnace and Heat Pump Maintenance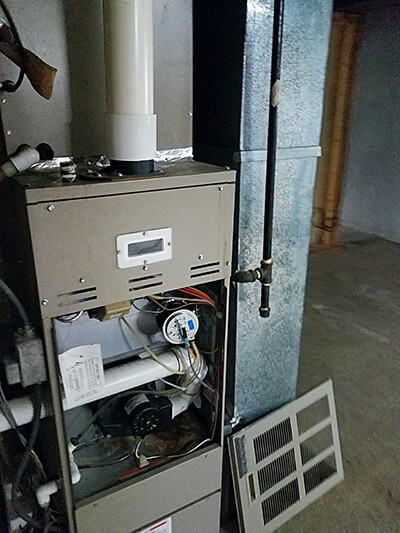 Many furnaces use natural gas as a fuel source. Proper system maintenance keeps you and your household safe. Both heat pumps and furnaces use electricity for multiple functions. Therefore, your system's electrical parts also need to be in proper condition. During a tune-up, our experienced technicians will inspect every part of your unit. We'll lubricate the moving parts, which reduces wear and tear and prevents unexpected problems. All coils, burners, and sensors will be cleaned as well, which also reduces the risk of malfunctions. Our technicians can even check and replace your air filter, boosting the heating system's energy efficiency.
Some additional benefits of heating maintenance:
Maintain heat pump or furnace warranty
Avoid costly repairs
Prevent heating system malfunction
Lower wintertime utility bills
Improve indoor air quality
Extend furnace or heat pump lifespan
Reduce home's energy usage
Maintain consistent indoor temperatures
Top-Tier Marion Heat Pump and Furnace Maintenance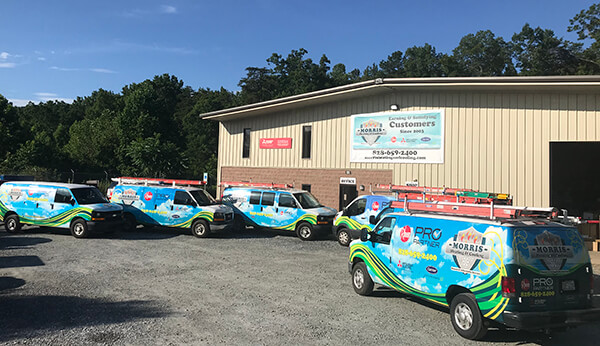 At Morris Heating & Cooling, we recommend an autumn tune-up for your heat pump or furnace. Scheduling a tune-up early ensures that you'll get the day and time of your preference. If we identify a problem during the maintenance appointment, there will be enough time to solve it before the cold weather arrives. However, it's never too late to schedule heat pump or furnace maintenance in Marion. You'll appreciate it when your airflow improves.
When it comes to Marion furnace and heat pump maintenance, you can count on us at Morris Heating & Cooling. Our dedicated technicians can also answer any of your maintenance-related questions. In addition to cost-effective heating maintenance, we provide heating repairs, furnace installations, and cooling maintenance services. To learn more about the benefits of maintaining your system or to schedule an appointment in Marion, call us at Morris Heating & Cooling today.