If you are looking for expert furnace maintenance in Morganton, NC, then you should contact the team at Morris Heating & Cooling. We can provide you with heating maintenance that's affordable and efficient, so your furnace can run at its best in the years ahead. Making sure you get regular maintenance for your heater is incredibly important as it will help you avoid major problems or a premature breakdown of your unit. Forgoing regular tune-ups means you run the risk of having to pay even more money for major repairs or replacing your unit prematurely. We'll provide you with the best home comfort assistance around and ensure you'll be able to stay warm no matter what. So if you need the help of reliable experts, then contact us right away.
Furnace Maintenance Professionals in Morganton
It's recommended to have your heater tuned up at least once a year if you want it to work properly. This is also due to manufacturers sometimes requiring yearly tune-ups when it comes to maintaining your warranty. Having an experienced professional inspect your unit will allow them to fix any minor issues before they lead to a major repair problem. They can also ensure your unit is running at its peak and help you avoid a major energy bill. They can also extend the unit's lifespan to a lifespan of between fifteen to twenty years. Doing this will only protect your investment and lower the chances of having to spend more money keeping your unit going.
If you are still on the fence when it comes to our heating maintenance, then here are some advantages you'll gain:

Ensure your home comfort is always at its peak
Save more money in the long run

Ensure your warranty is covered
Have minor issues dealt with before they balloon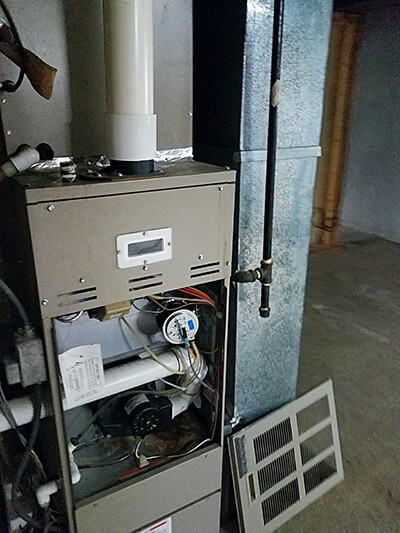 Your Heating Maintenance Expert
Morris Heating & Cooling has been helping the residents of Morganton for more than twenty years by providing them with expert home comfort. We will be right there with all the tools needed to make sure your heater is running properly. We will be as comprehensive as we can and ensure your unit doesn't have any issues overlooked. We will help you out and answer any questions you have so we can do the best job possible. Our goal is to provide you with the best home comfort assistance and peace of mind.
If you are a Morganton resident in need of top-notch furnace maintenance then contact Morris Heating & Cooling today. We can also help with heating repair and installation services.
Call us, also, during the spring season to schedule your annual AC maintenance.