Asheville's Best in Furnace Maintenance
At Morris Heating & Cooling, we deliver tried-and-tested furnace maintenance solutions in Asheville, NC. A fully insured business, we have been trusted by customers to bring total indoor comfort that is both efficient and long-lasting. With over 20 years of experience in the industry, you can rest assured that each and every member of our team is proficient and capable. Our well-trained technicians can handle any heater no matter the make or model. When it comes to furnace and heat pump maintenance in Asheville, we're a team you can rely on for quality results.
Why you should choose us:
Tom Johnson Entrepreneurship Award recipient
Best HVAC for McDowell 2008, 2014, and 2018
When you need us, we will dispatch qualified and competent technicians. Our goal is to ensure that your furnace or heat pump operates in top condition all year. We will make great efforts to meet your needs. This is why we strive to always exude professionalism, integrity, and honesty. Our team will aim to exceed your expectations through good manners and high-quality maintenance techniques. You can rely on us to bring you peace of mind with our services. After all, customer satisfaction is our top priority. Turn to us at Morris Heating & Cooling for reliable furnace and heat pump maintenance services in the Asheville region.
Premium Asheville Furnace and Heat Pump Maintenance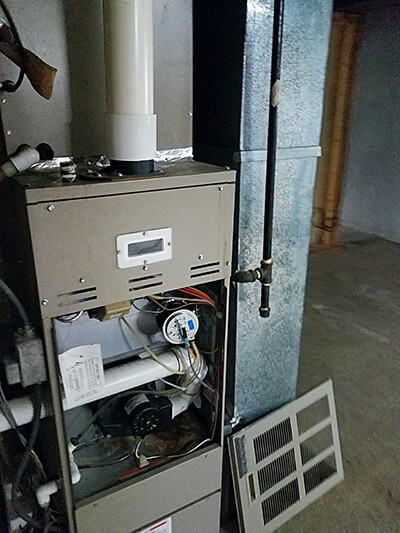 Winters can get pretty cold once temperatures drop in our area. You want your furnace to be running in top shape in order to stay warm and cozy. However, your heater may underperform and leave you in the cold. If you believe that your heating unit is not functioning as it should, consider performing some regular maintenance. At Morris Heating & Cooling, we offer dependable furnace and heat pump maintenance solutions to customers in and around Asheville. Our technicians have the tools to get your unit operating accordingly. We will detect all hitches that are stalling the functionality of your heating system. Moreover, you can expect us to maintain a tidy working site. We will treat your equipment and household with respect.
Benefits of furnace tune-ups:
Higher energy efficiency
Fewer repair costs
Improved air quality
More optimal unit performance
Improved unit safety
While your heating system might seem like it's working just fine, it's still good to have it inspected before the cold weather settles in. You rely on your furnace for comfort all winter long, so it's better safe than sorry! Let our technicians give your heater a quick tune-up so you can have peace of mind you're ready for a warm, cozy winter.
Experienced, Trusted Heat Pump and Furnace Maintenance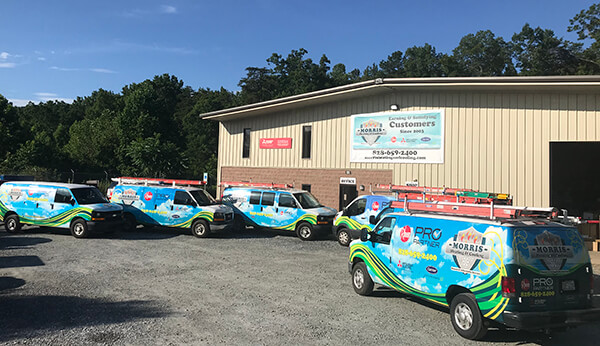 At Morris Heating & Cooling, we provide time-proven furnace and heat pump maintenance services in the Asheville area. Customers trust us because we stick to our word. We also offer free estimates and financing options on approved credit.
Call us today to learn more. Not looking for furnace maintenance? The team at Morris Heating & Cooling also offers furnace installations and repairs, along with AC maintenance in Asheville. We can even provide 24/7 emergency repair services whenever you need us urgently.