Expert Furnace Maintenance in Hickory
Morris Heating & Cooling is a proud Rheem Pro Dealer serving the Hickory, NC, area. We offer furnace maintenance in Hickory for any brand, make, and model. We have won several awards, including the Tom Johnson Entrepreneurship Award six years in a row. Because we're an award-winning company, you can have peace of mind choosing Morris Heating & Cooling for a furnace tune-up in Hickory. Our company is also fully insured for additional reassurance in a positive experience choosing us. We have been in business for over 20 years and have plenty of happy customers. Hickory has cold winters with the chilly weather continuing into spring. You rely on your furnace for much of the year, so keep it in good condition through professional furnace tune-ups from our team!
Reasons to choose us:
On-time service
Well-trained technicians
Free estimates
Affordable prices
Why Do Furnaces Need Maintenance?
Furnaces can last up to 20 years when they're maintained well. Your heater needs professional furnace maintenance once or twice a year for optimal performance. If you continue using a furnace after a year without maintenance, it may drive up your energy bill. Other problems that can result from lack of maintenance include weak airflow, uneven heating, and gas leaks. Your furnace will break down more often when it doesn't receive a tune-up at least once a year.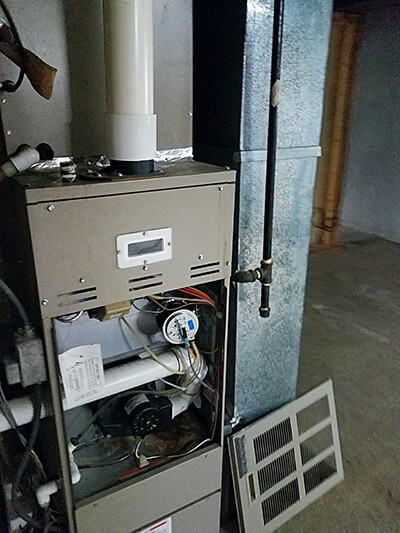 During your furnace tune-up in Hickory, Morris Heating & Cooling will clean and inspect the appliance thoroughly. A lot of gunk can build up inside the system, which must be cleaned out every year. Dirt and dust buildup obstructs airflow and causes overheating of the appliance, among other problems. Important parts we inspect include the heat exchanger, burners, blower motor, belts, and igniter. Our technicians know just what to look for, and will make sure we leave your heater in peak condition to last all winter long.
Benefits of regular furnace maintenance:
Valid warranty
Extended lifespan
Lower energy bills
Better indoor air quality
Quiet and safe operation
Fewer heating problems
Furnace maintenance provided by Morris Heating & Cooling in Hickory comes with too many important benefits to overlook. You're not likely to have any major problems with your furnace when it receives annual maintenance. You save money in numerous ways by staying on top of heating system upkeep.
Choose Us for Hickory Furnace Tune-Ups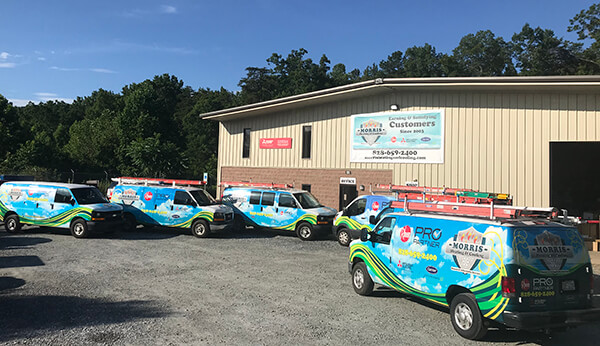 Morris Heating & Cooling offers affordable furnace tune-ups in Hickory. Our heating technicians are qualified and insured. We maintain high standards for customer satisfaction and status as a Rheem Pro Dealer. Morris Heating & Cooling can provide a furnace tune-up in Hickory for any brand. We're known for timeliness and prompt service. We see customer satisfaction as our top priority. You can rely on us for professional heating maintenance year after year. We keep up with the advances in the industry.
Contact Morris Heating & Cooling to schedule furnace maintenance in Hickory. We also have the necessary qualifications to repair your furnace or install a new furnace. We offer maintenance for AC systems as well.
Related Articles

The Essential Maintenance Your Furnace Needs
Steps for Changing a Furnace Filter
The Value of Our Precision Tune-Up Agreement